Making a Difference, One Member at a Time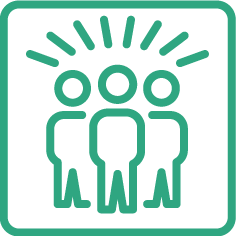 Spokane City Credit Union's Nominating Committee is accepting letters of interest and/or resumes for three (3) Board of Director positions and one (1) Supervisory Committee position for 2021.
The term of the board and committee positions is three years. The position requires an approximate time commitment of two to four hours per month.
The Nominating Committee will review Letters of Interest and/or resumes for each applicant. The committee may interview the applicant. The committee will notify each applicant of their decision regarding their application. The committee is not obligated to nominate any applicant for a position on the ballot.
No nominations from the floor will be accepted at the Annual Meeting of Members.
The report of the Nominating Committee to the members and the results of the election will be announced at the Annual Meeting of Members on April 22, 2021.
Your letter of interest and/or resume must be received by SCCU no later than January 22, 2021. Please submit them to Spokane City Credit Union, 1930 N Monroe, Spokane, WA 99205 or email them to gfitzpatrick@sccu.net.
Volunteer Requirements
An eligible candidate must be a Primary Member on their account and meet the following requirements:
Be a member in good standing with SCCU for at least 90 days
Be 18 years of age or older
Credit history shall not contain a bankruptcy, collections, foreclosure, or litigation relating to the collection of a debt
May not have any federal, state or local tax liens outstanding of record
No felony convictions of record
Shall not have been a party in a lawsuit against a federally insured depository
May not be employed by or serve as volunteer with another firm that offers financial products to the public
May not be a family member of any current employee or volunteer at SCCU
May not be a family member of a former employee or volunteer, until at least one year has passed from the separation date of the employee or volunteer
Must sign and affirm that they can serve without conflict of interest, will authorize SCCU to conduct a background check, including a credit report and inquiry of criminal record, will complete education requirements and abide by SCCU policies and applicable regulatory directives