Serving Spokane, One Employee at a Time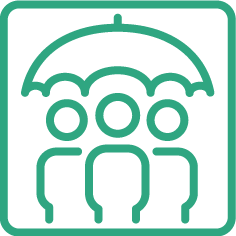 Join Our Team
SCCU employs an excellent, hard-working team that are committed to serving our members' financial needs and making a positive impact on the Spokane community in which we live. Interested in joining the SCCU team?
Find out more about SCCU's community involvement and what makes us unique in Spokane.
Available Positions
Member Service Representative
Spokane City Credit Union (Small but Mighty) is looking for a Member Service Representative. We are seeking an individual who is service oriented, that will be responsible for processing financial transactions and assisting members in meeting their current and future financial goals through recommendation or referral of appropriate products.
The Member Service Representative is responsible for assisting members in meeting their current and future financial goals by setting up new accounts, processing members deposits, making loan payments, and completing other financial transactions. The individual will gather and share information with the member and the public about SCCU accounts, services, and offers. The position requires accuracy, sound decision making skills and the ability to prioritize work on a continual basis to ensure the needs of the member and SCCU are met in a timely manner.
If you have a high school education and at least two years' experience working in financial institution in a member service function. Have a proven record of successful working in a team environment, with accuracy, attention to detail and sound decision-making skills, as these are required; you might be who we are looking for.
Click here to view the full job description.
To apply for this amazing opportunity, please submit your resume to Mark@measurepnw.com. Please do not contact the credit union directly.
Thanks.
SCCU is an Equal Opportunity Employer and Drug Free workplace.